Oh no! Your 5-inch gutters are overflowing and you're worried about the safety and longevity of your foundation. Thankfully, there's a solution in the form of 6-in gutters! You've likely seen signs advertising six-inch gutters lately, but what is all the hype around oversized gutters, and why are they becoming more popular? It's common knowledge that larger gutters carry more water, specifically 40% more water at any given time, but will this benefit your property? Answering these questions can help you decide whether 6-inch gutters are right for you, and this is best done with the consultation of an expert gutter service professional with many years of experience and great reviews. Investing in your home by updating your gutter system can be a great way to increase curb appeal and reduce your anxiety about heavy rains and weather-related damage.
Gutter Guards
How much do 6 inch gutters cost?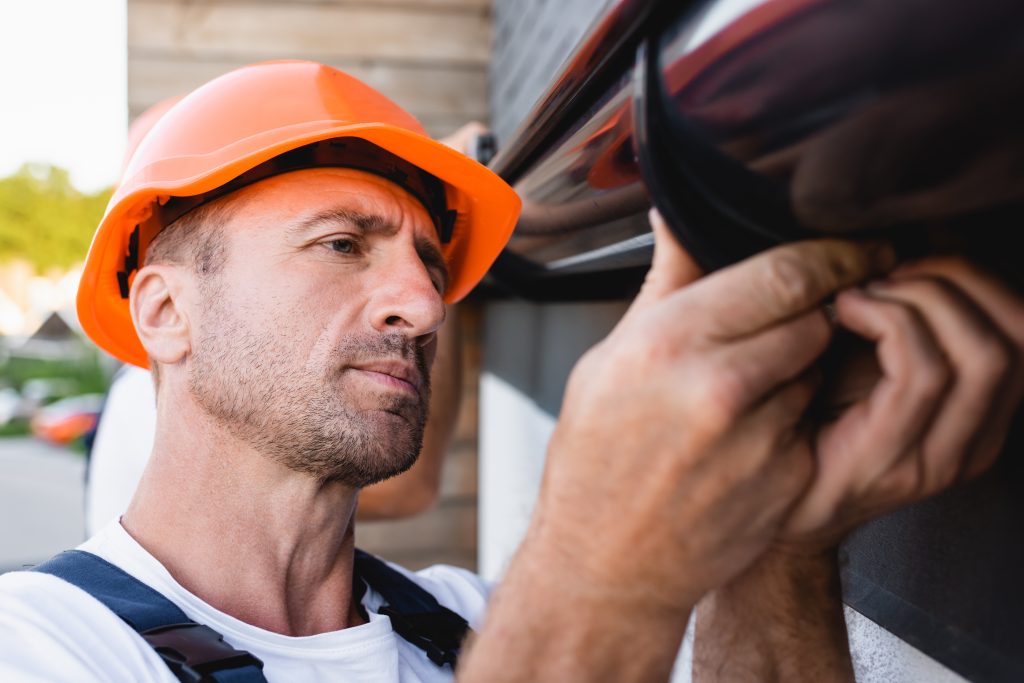 There are a few costs to consider when considering updating your gutter system, including gutter installation labor cost per foot, gutter cost per foot, and what gutter size, style, and material you need for your home. Regarding 6-inch gutters, the 6-inch gutters cost per foot is a bit more expensive than 5-inch gutters due to the greater amount of material used in manufacturing. The average cost of 6-inch gutters installed is between 50 cents to a dollar more per foot for the average aluminum k-style gutter. Most gutter companies do not charge more for installing 6-in gutters other than the material cost; however, you should speak with your gutter professional about their billing procedures to determine what a 6-inch gutter update would cost you. 6-inch gutters do cost more than 5-inch gutters; however, the benefit of increasing your gutter size is that there's no longer any worry that your gutter system will not be able to hold the water coming off your roof.

How do you determine what size gutters you need?
The easiest way to determine what size gutters you need is by observing the current gutters that exist in your home. If you notice that your 5-inch gutters are struggling to keep up with the rainfall in your area, it may be good to invest in 6-inch gutters after making sure that the 5-inch gutters are not clogged or otherwise damaged. If you've never had gutters installed in your home, the best way to determine what size gutters you need is by consulting with a gutter professional who understands all the specifications that may require five or six-inch gutters. It's important to know that the labor cost to install gutters doesn't vary much between 5 and 6-inch gutters, the only cost difference is regarding the material which costs about 50 cents to $1 more per foot than 5-inch gutters.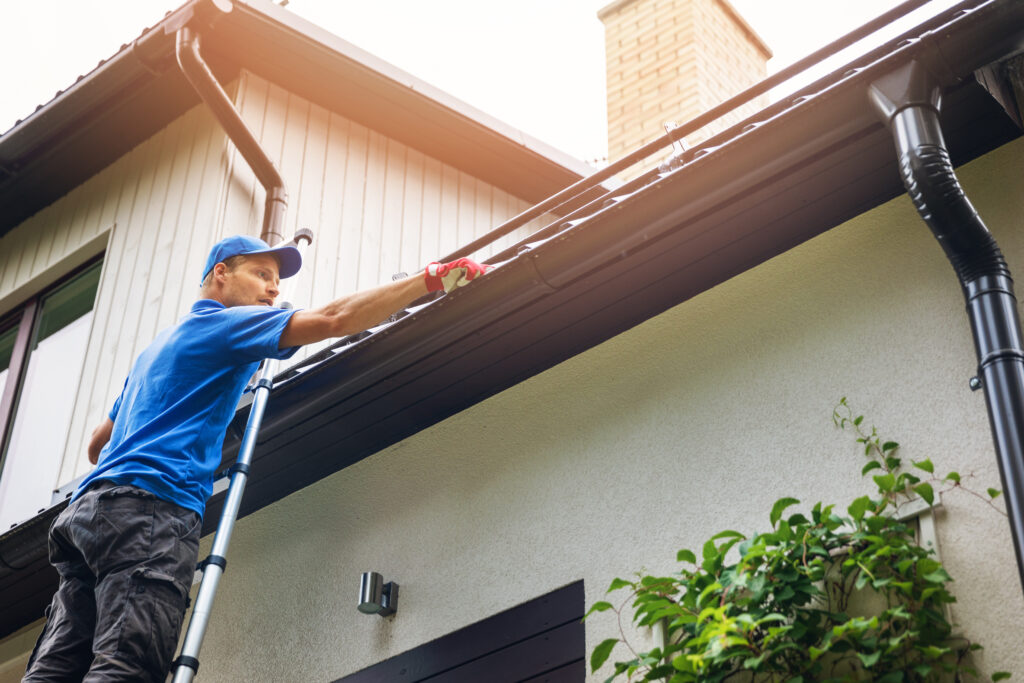 How to measure gutter size?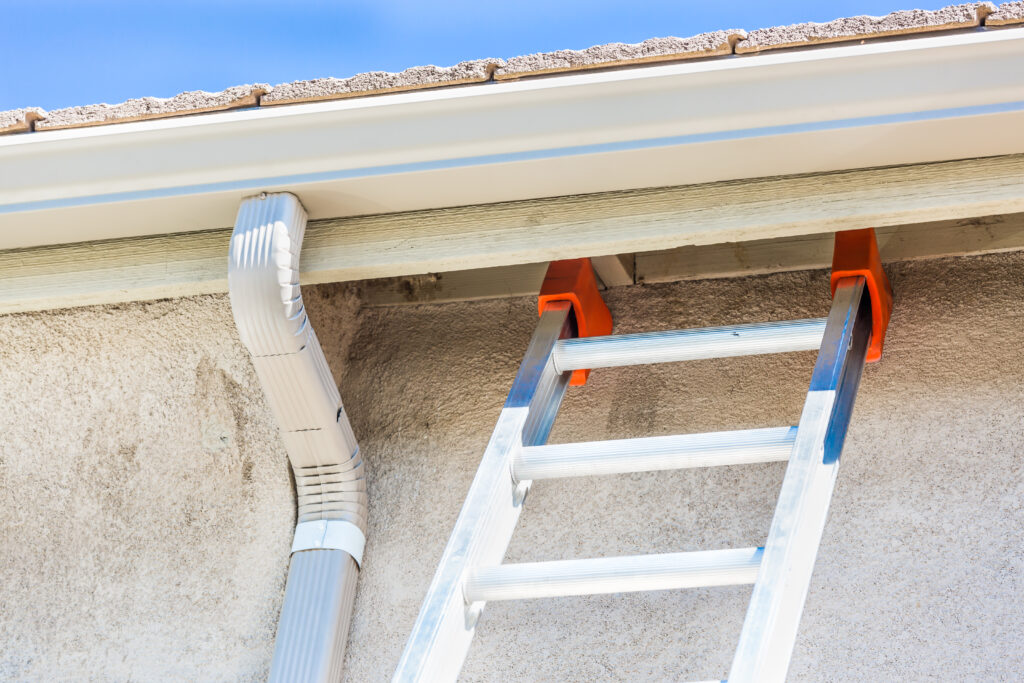 Generally, gutter size is easy to measure as it just requires a ladder and a ruler. You can measure your gutter size at home by climbing up the ladder and measuring from the inside wall of the gutter to the outside. If you're not comfortable measuring your gutters by yourself, contacting your local gutter agency can be helpful for measuring. Your professional gutter service provider has plenty of years of experience in determining other sizes and ensuring that your gutters are functioning properly. You can even ask your maintenance person after they've cleaned the gutters to tell you what gauge gutters are on your home. It is important to note that gutter size is measured by diameter, so even if your gutters are a different style than square or k-style, the gutter measuring procedure remains the same.
Are 6 inch gutters more expensive?
The price difference between 5-inch and 6-inch gutters is surprisingly not very high, and the difference generally pays off in peace of mind for properties that require 6-inch gutters. Of course, larger gutters are expensive because they require more material to manufacture. This includes the downspouts as they are larger than the standard size to accommodate the higher volumes of water flowing through gutters. Upfront, six-inch gutters are more expensive, and generally for a completed project, you will pay about 50 cents to a dollar more per foot for the gutters. This difference is generally trivial once you consider the peace of mind you will get from installing 6-inch gutters if you own a larger home.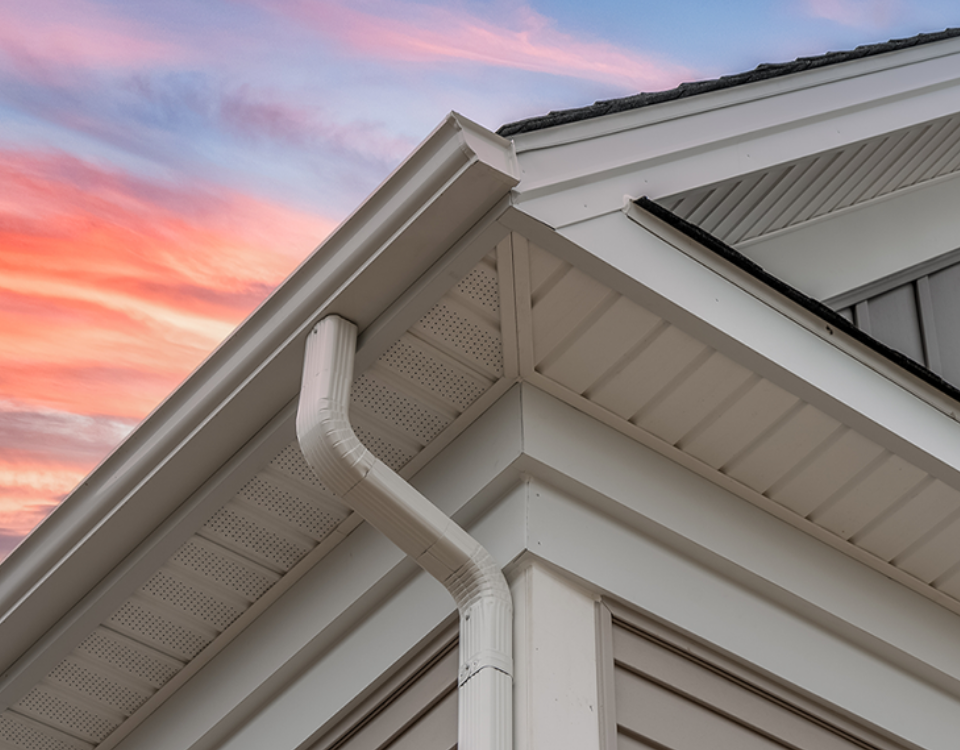 Should I do 5 or 6 in gutters?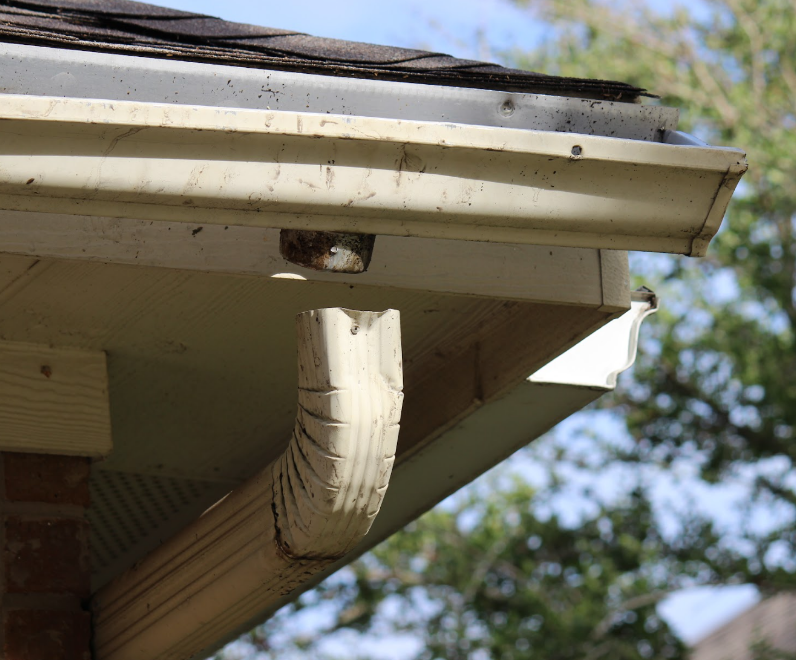 So, 6-inch gutters cost more than 5-inch gutters, but they can be helpful if you have a larger home. The question of whether you should do five or six-inch gutters is highly subject to your roof surface area, roof pitch, and local climate. Here are three case studies to describe the difference in 5 and 6-inch gutters.
Example 1:
John has a very large home, with a measured roof surface area of 3000 square feet. He has a very steep roof pitch, and lives in the rainiest part of the United States. In this case, John should absolutely invest in 6-inch gutters as 5-inch gutters would likely overflow even in light rain.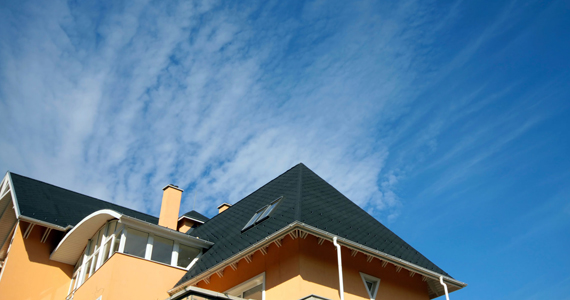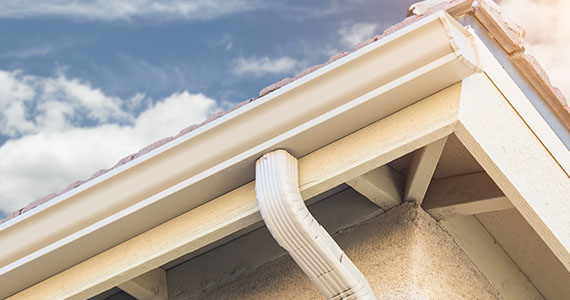 Example 2:
Katrina lives in a townhome with a measured roof surface area of 800 square feet. She has a flat roof, and she lives in a temperate climate with moderate amounts of rainfall. In this case, Katrina would be perfectly fine to install 5-inch gutters unless she wants 6-inch gutters for aesthetic reasons.
Example 3:
Jamie lives in a large family home with a roof surface area of 1350 square feet, she has a moderate roof pitch, and lives in a rainy climate. In this case, there's a little bit more discrepancy, and Jamie should consult with her gutter professional to decide what's best for her home. The gutter provider would likely suggest 6-inch gutters to ensure Jamie's home is completely safe from the elements.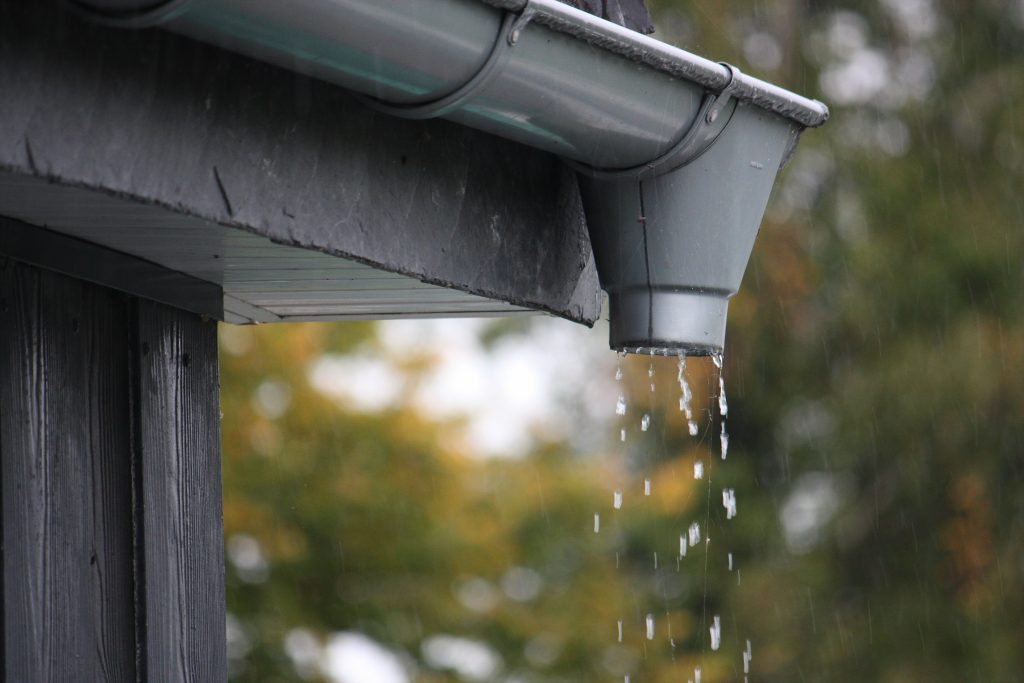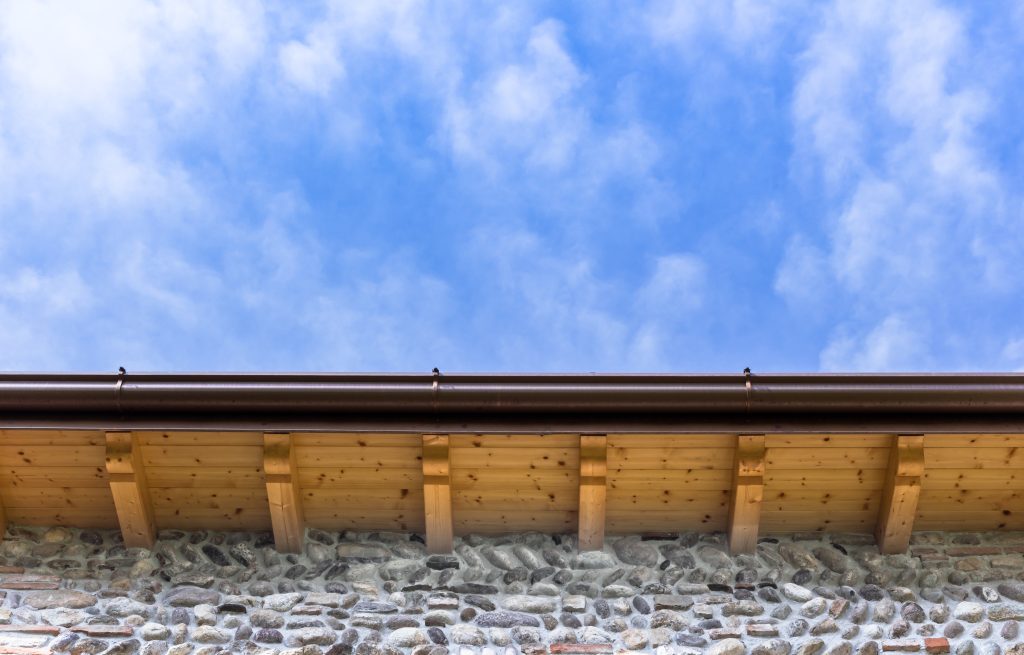 As you can see from these case studies, choosing a gutter size is not always cut and dry, so consulting with a gutter service professional with plenty of years of experience and great customer reviews can provide you with clarity about the gutter options available to you.
How do I know what size gutters I have?
It is highly likely that you already know which size gutters you have from the last time you got them installed, but you may not know if you just moved into your home, built a new home, or simply forgot which size your gutters are. The great news is, it's very easy to tell what size gutters you have as the only materials required are a ladder and a ruler. The only thing you must do is go outside, climb a ladder, and measure from the inside wall of the gutter to the outside. If the ruler says 5 inches, the gutters are 5-inch diameter, and the opposite is true for 6-inch gutters. Gutters do come in a wide range of sizes, and on some older or smaller houses, you may even see smaller gauges of gutters such as 4-inch or 3-inch, but it is much more common for five or six-inch gutters to be installed on modern residential properties.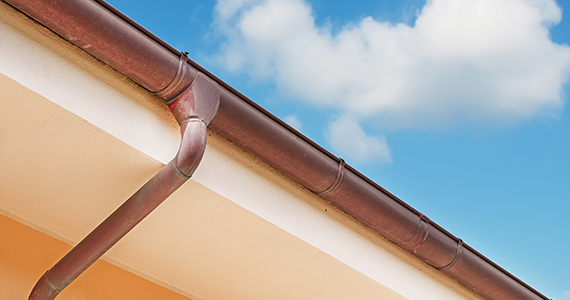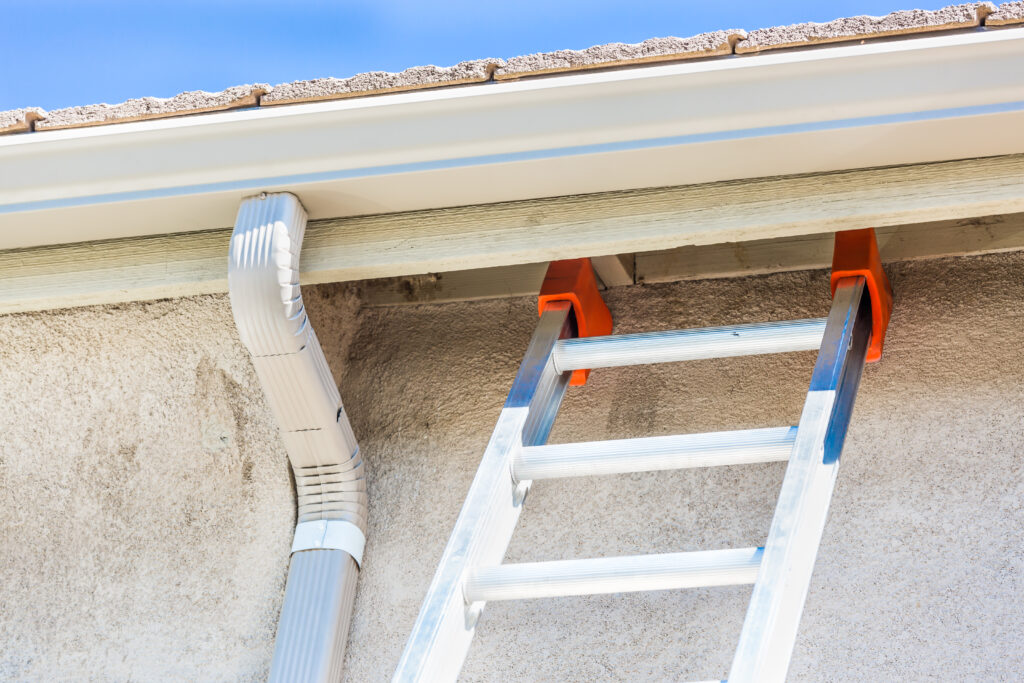 If you are unable to measure your gutters by yourself or if you don't have the time, you can contact your local gutter service provider and ask for help. Additionally, if you are getting a cleaning or maintenance performed on your gutters, you could just ask your gutter service person then which gauge your gutters are. Finally, if you don't want to use a ladder or contact your gutter service provider, you can usually eyeball the gauge. If the gutters look larger than normal, they're probably 6-inch gutters, but this is not a very scientific method, so you should probably speak with your gutter service provider for a conclusive answer.
Why would I need 6-inch gutters?
There are many situations in which you might want 6-inch gutters, but what are the signs that you absolutely need 6-inch gutters? For starters, the most important thing that determines your need for 6-inch gutters is whether your 5-inch gutters are overflowing even if they are in mint condition. Sometimes 5-inch gutters can overflow because of clogs, leaks, or improper setup, so all these concerns should be addressed before ruling out the effectiveness of 5-inch gutters on your home. However, once these issues are addressed, and your gutters are still overflowing, 6-inch gutters might be the only upgrade you can make to prevent overflowing gutters.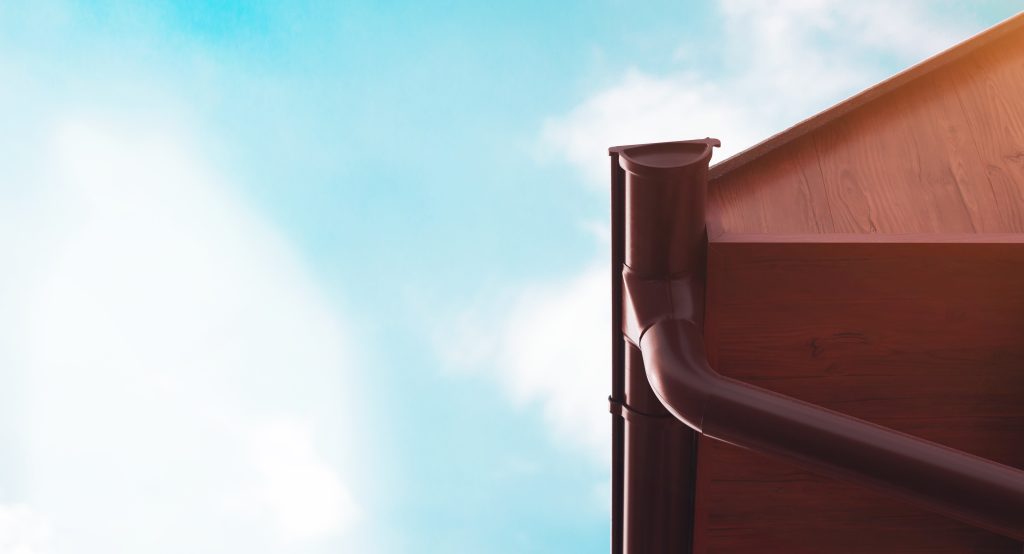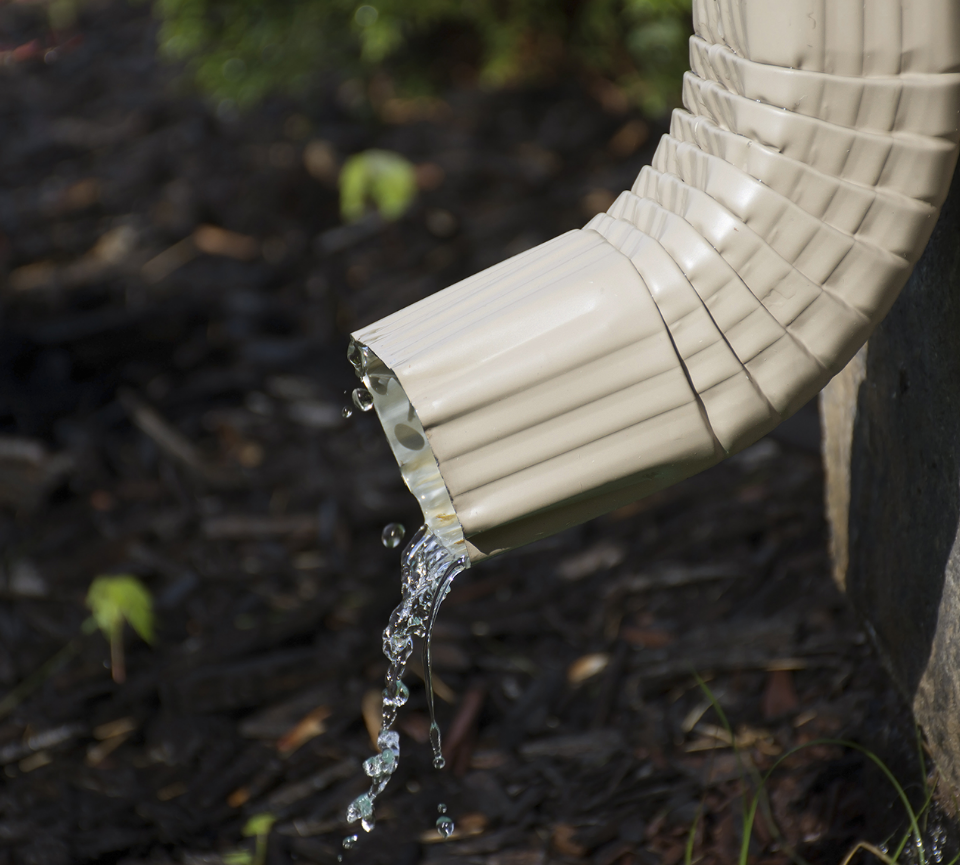 Beyond this unquestionable need for 6-inch gutters, you may desire to install 6-inch gutters onto your home to reduce their possibility of clogging, increase the curb appeal of your home, and be prepared for the worst of storms. Keep in mind that 6-inch gutters cost between 50 cents to a dollar more per foot. While this cost is negligible for some people, it may pose difficulty for those on a budget, and generally, 5-inch gutters are fine for small to medium houses with a normal roof pitch.
Do 6 inch gutters make a difference?
For people with large houses that have a steep roof pitch and large amounts of precipitation, 6-inch gutters absolutely make a difference as they carry 40% more water volume at any point in time. This huge increase in available space for water makes sure that every drop is diverted away from your home. Additionally, larger homes generally have larger fascia boards which means that larger gutters can be more helpful in protecting these boards from rot and water damage.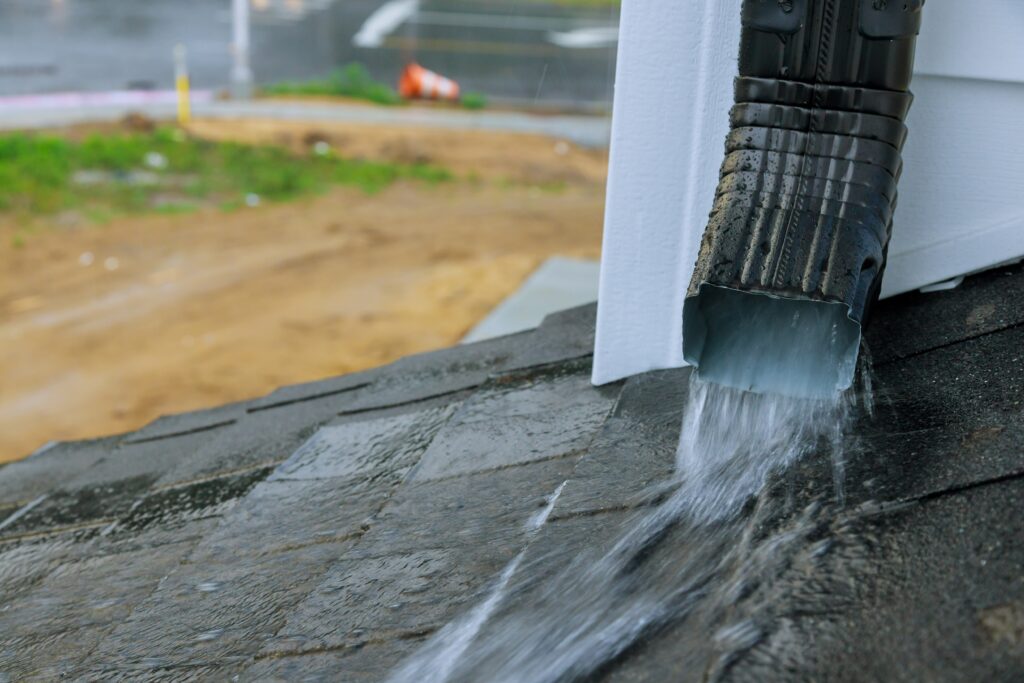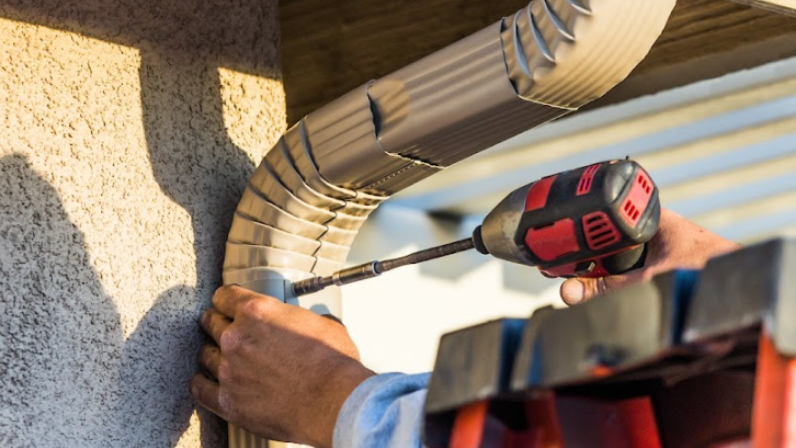 Deciding whether 6-inch gutters will make a difference for your home is a discussion that should be had with your trusted gutter service provider. This is a person or company with many years of experience in gutters and provides you with quality services for a fair price. If you need an experienced gutter service provider, do a quick search to find services with great reviews in your area. If you're trying to find a gutter service provider with over 20 years of experience and a dedication to quality, contact GutterPros if you are within their service area!
Do 6 inch gutters need 6 inch downspouts?
The downspouts for 6-inch gutters are also oversized as compared to those used for 5-inch gutters. While the downspouts themselves are not 6 inches in diameter, they are 3 inches by 4 inches as opposed to the usual two by three inches for smaller gutters. 6-inch gutters can use smaller downspouts, if necessary, but their abilities are limited by the size of their downspouts, as the water will have nowhere to go if the downspouts are too small. Additionally, it is important to space downspouts at an appropriate length, as even oversized downspouts can be overwhelmed if they're not working in tandem with a series of downspouts. The maximum gutter length between downspouts is roughly 20 ft and the absolute maximum is 30 ft, though for larger roofs, more downspouts will be necessary to manage all that water. Doing a quick search online will show that a 6-inch gutter downspout for sale will be a little bit more expensive than a standard size downspout, though the price is likely negligible for your project.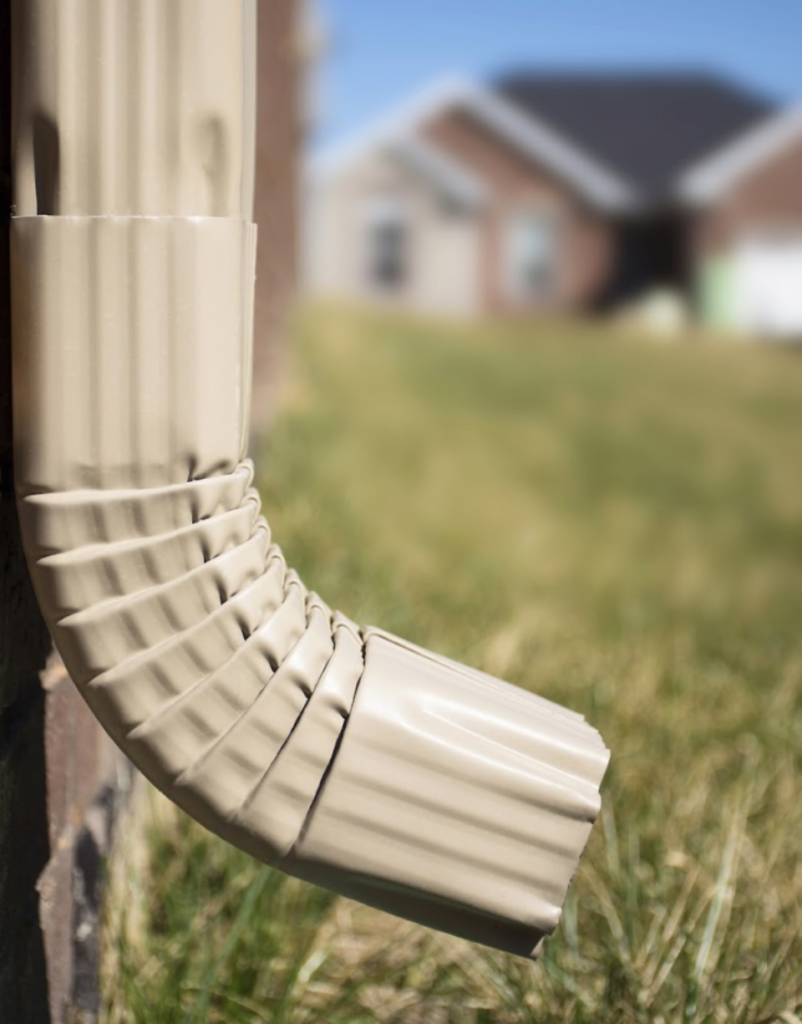 Final Thoughts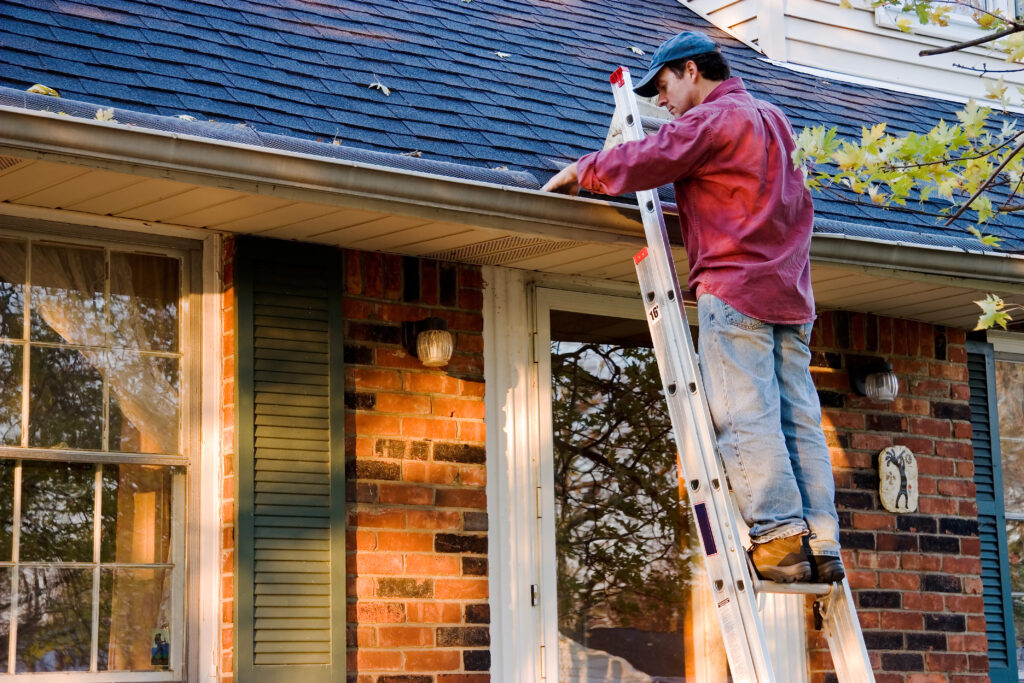 If you're trying to decide between 5-inch and 6-inch gutters for your next project, taking the time to research gutters suited for your home and speaking with your trusted gutter service provider can be a great way to save money and ensure you're getting the best quality service for the best price. Additionally, it is important to recognize that 6-inch gutters may not be for everyone just as much as 5-inch gutters, so being familiar with the specifications of your home and the climate where you live can be very helpful in informing your decisions. If it turns out that 6-inch gutters are the best choice for your home, seeking an experienced gutter service provider will be your next step for installing them properly. If you need a responsible gutter service provider to tackle your next project, contact GutterPros for a free consultation.